Nov
9
Ah, my first taste of sub-editor rage (me at them, not reversed). A hard lesson in having a word that I'd specifically made up 'corrected' during the edit. I was kinda upset, but looking back now it seems a bit trivial. The dirt 'clumpy' down. Not clumping. It was a sound in my ear and imagination. Live and, well, not learn. I still make up words.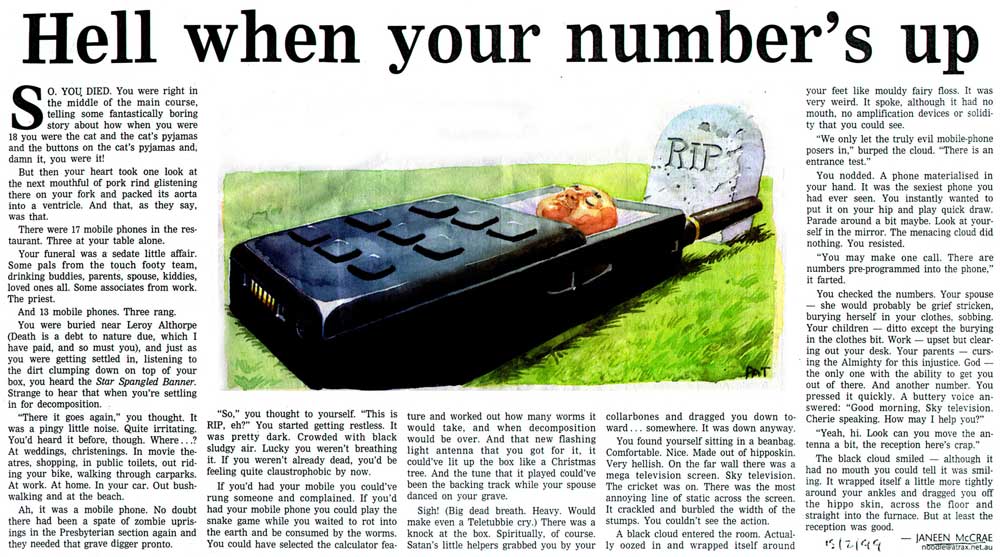 Nov
8
This one was born a short while after building my first PC from scratch. It was an exciting time for me – working out that although I had a very small degree of geekishness in me, it was enough to build a computer. To hear the word 'packet' and actually know what it meant. Bliss.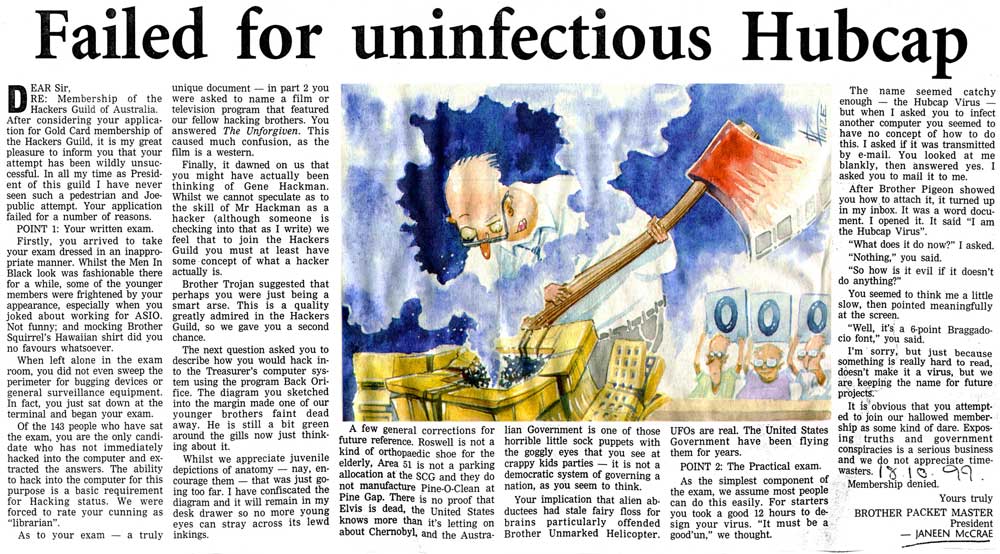 Nov
7
This was an exciting time for me. My editor (the Science and Tech ed), gave me random space, just to write about something technological.
"Do whatever you want," he said.
I had no idea what he meant exactly, so I just wrote some fluff about Bill Gates. That started the tradition of giving me rave space in his pages from time-t0-time. I owe a lot to the running room he gave me.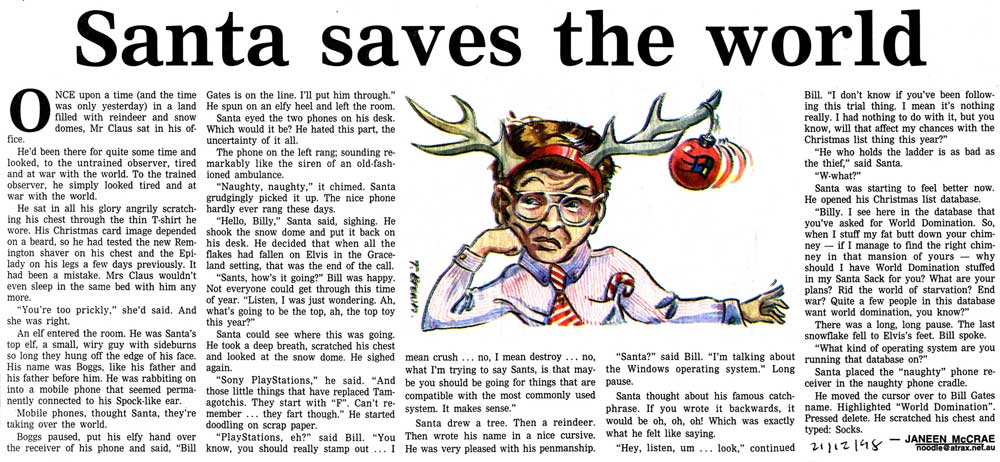 Nov
3
Oh crap, planes are gonna fall out of the sky! The world is gonna end! Well, everyone thought it was going to.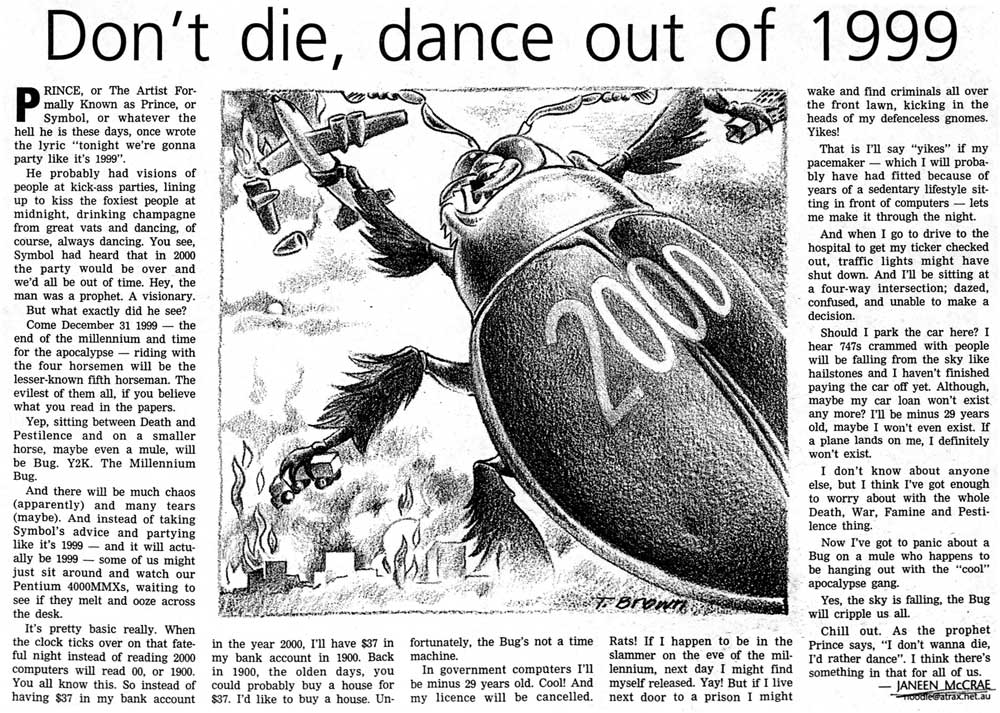 Nov
2
I went through a stage of watching a lot of TV in bed. No laptop in my life back then – but it got me thinking about stupid little inventions that would never be made, due to impracticality. The kind of inventions you know you're gonna find in a patents office if you go and have a squiz.