Dec
14

I am Gaming from Noodle on Vimeo.
"Hey, we wanna mark ourselves in the Gaming space. Ya, dig?"
We dug. And we went in there with our frags notched on our belts and gaming juice running through our veins. A lot of stuff came out of that presentation – and ultimately, none of it lived to see the light of day. Until now! Working with Mother, we created a new kind of catalog (which I've spliced together in the video above, minus the product pages. You can read the Gaming Catalog copy here.) The challenge as a copywriter was to tap into the spirit of gaming, while also showing how Dell computers could live in the same catalog as Alienware and gaming consoles. Because Dell sells them all.
But of course, the strategy for gaming was a two pronged instrument. We went in guns-a-blazin' with Mother to show how things lived in perfect harmony online and off. This is how it would have lived digitally with the gaming microsite.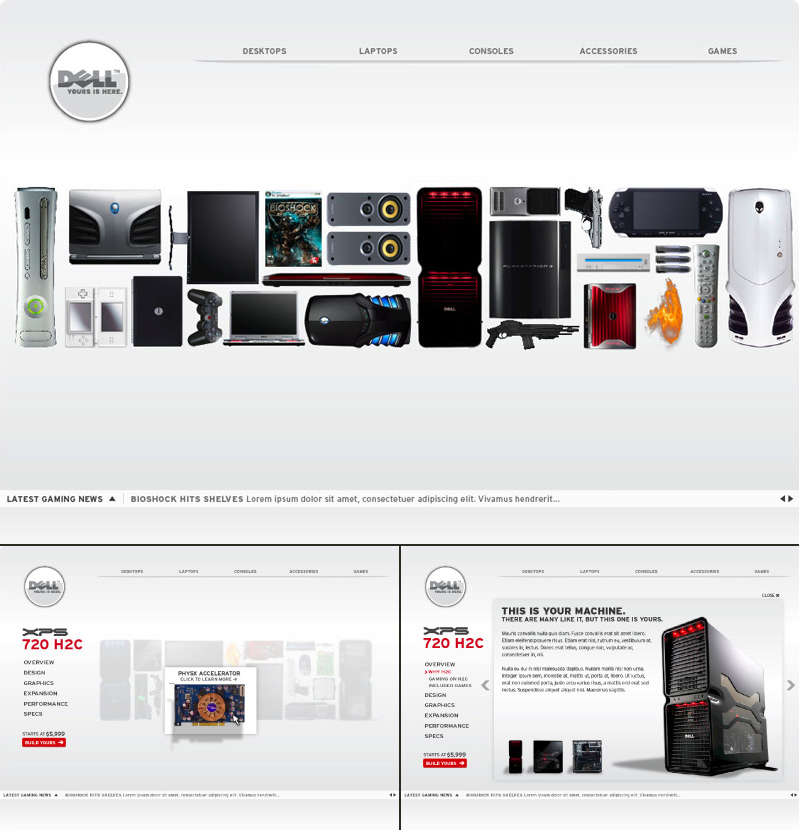 Dec
14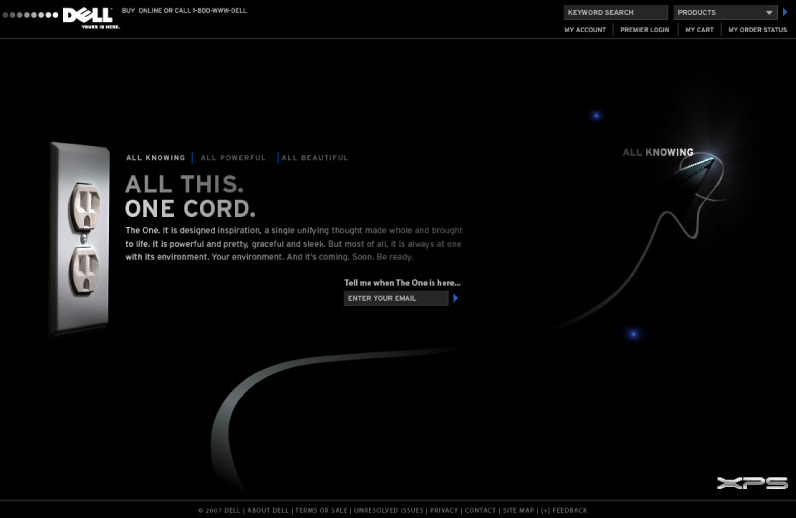 Dell is marching on with new product designs. Designs to help make them players in the style space. Here's a nice assignment – create a teaser for Dell's first All-in-One. Mr. Zolty and I set out to do just that. Although this concept and execution was greatly loved by us and the client, it was ultimately killed. But still, I choose to show you the glowing embers of its joy, including some banner options.
Just to give a sense of what the movement was going to be like on the homepage, we got Caius Wong to knock us out a motion study.

Motion Study from Noodle on Vimeo.