May
16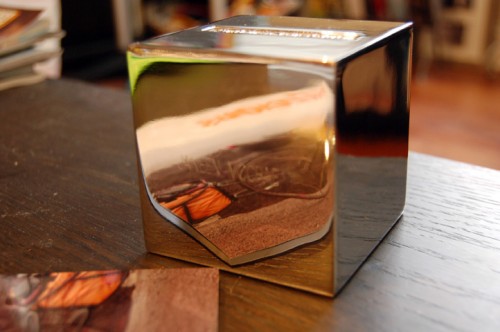 It's nice to get some recognition for Breakfast NY and quite frankly, for myself. Yes, I am Precious won a Silver Cube for Interactive at the ADC awards and as the copywriter, I got mah mitts on one. Read about the project here. Buy me a beer here (which would link to any pub near us both if it were linked.)
Congrats to Zolty and the team at Breakfast. And here is a gratuitous picture of Precious smelling the glove cube.
I should probably also mention YIAP was selected for the CommArts Interactive Annual 2011. Boy is gettin' some play.
Dec
11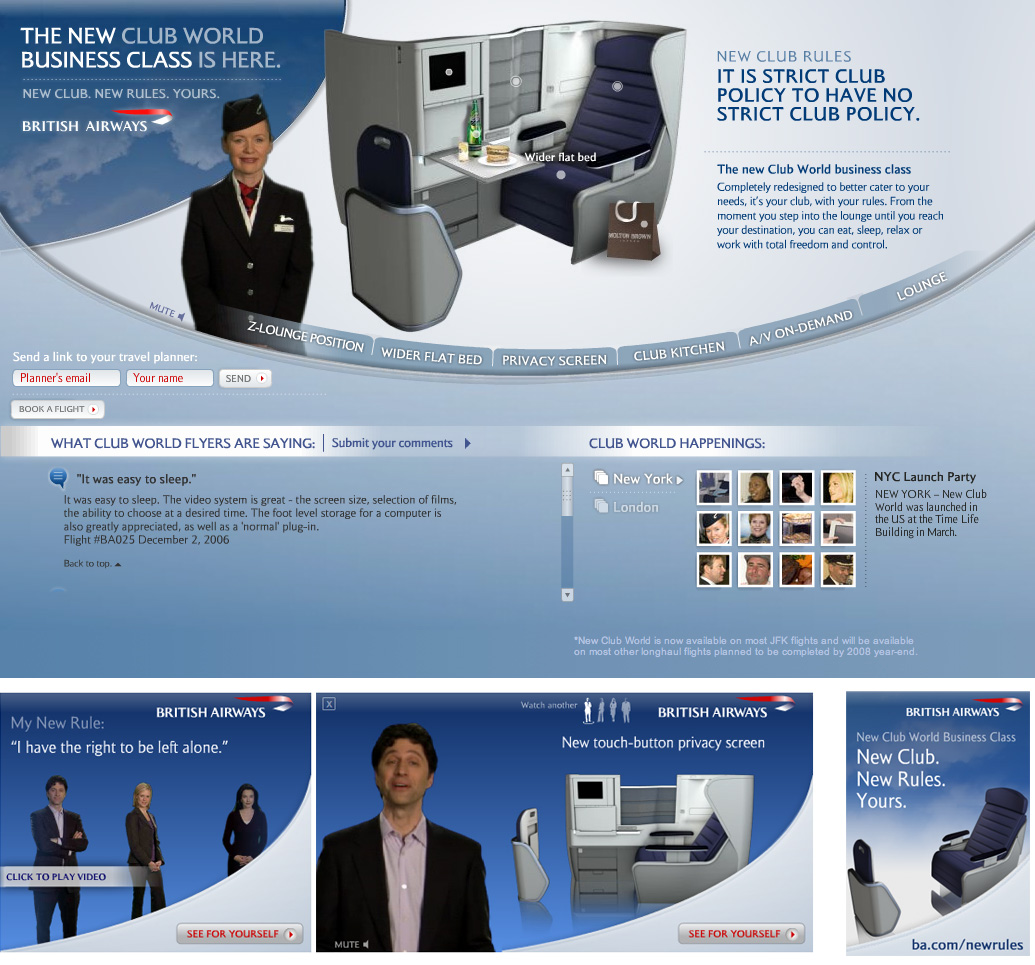 Campaign to support the launch of British Airways new Club World. We took the offline agency's concept and gave it digital legs with a microsite, banners, captivate units, and launch event support with touchscreen displays.
ACD: Janeen McCrae
Concept team: Adam Romero (AD), Matt Carlin (Copywriter)
Design: Adam Romero/Krystle Mobayeni
Awards:
2007 Web Marketing Association Web Awards
Winner Outstanding Website – British Airways: New Club Rules
2007 Summit International Awards: Marketing Effectiveness Awards
British Airways: New Club Rules – Consumer Service Single Entry – Winner
Dec
10
The idea was simple. Don't just create a sweepstakes entry, pose a question that builds excitement about actually entering. And not just entering once, but multiple times. The Choice wishing well asked people to write their million dollar dreams on a coin and throw it in the fountain. Although not an essential element of entering, we found people coming back day after day, to enter the exact same wish. As though the fountain held some kind of mystical power.
We also created a rock solid profanity filter for this project – and then found out that people really aren't as profane as we predict them to be.
See the banner, which spawned the landing page after they "threw" the coin.
ACD/Copywriter: Janeen McCrae
Art Director/Flash: Andrew Zolty
Designer/Flash: Krystle Mobayeni
Designer: Steve Basin
Awards:
Horizon Interactive Awards 2007
Choice Hotels 'Key to a Million Sweepstakes' – Banner/Email Ad Campaign: Bronze
MIXX Awards 2007
Direct Response and Lead Generation – Finalist